Analyzing the Potential Arrival of Andre Onana at Manchester United. Rumors have been circulating for months regarding the possible transfer of goalkeeper Andre Onana to Manchester United. The Cameroonian shot-stopper has garnered attention for his exceptional performances with Ajax, leading to speculation that he could be the long-term solution to United's goalkeeping concerns. In this article, we delve into the factors surrounding the potential signing of Onana, examining the timeline and implications of this move for both the player and the club.
Background on Andre Onana:
Andre Onana has emerged as one of European football's most promising young goalkeepers. The 25-year-old made a name for himself at Ajax, showcasing his shot-stopping abilities, commanding presence, and excellent distribution skills. Onana's performances have helped his team secure domestic success and made him a sought-after asset for top clubs across the continent.
Regulatory Suspension and Its Impact:
One significant hurdle in the potential transfer of Onana to Manchester United is his current suspension. The goalkeeper received a 12-month ban from football in February 2021 after a failed doping test. While Onana's suspension initially barred him from participating in any football-related activities, his appeal to the Court of Arbitration for Sport (CAS) has reduced the ban to nine months. Consequently, Onana will be eligible to return to action from November 2021, which could influence the timeline of his move to Manchester United.
Manchester United's Goalkeeping Situation:
The goalkeeping position at Manchester United has been discussed and scrutinized in recent seasons. While David de Gea has been a stalwart for the club, his performances have shown signs of inconsistency, leading to speculation about his future. Dean Henderson, the promising young goalkeeper, has also made his mark but is yet to establish himself as the first-choice option fully. The potential signing of Andre Onana could add healthy competition and provide United with a long-term solution between the posts.
Timing and Transfer Negotiations:
The timing of Onana's potential move to Manchester United is a subject of uncertainty. Given the goalkeeper's suspension and the need to regain match fitness, it is likely that the transfer negotiations would commence well in advance of his ban conclusion. United may choose to reach a pre-contract agreement with Onana, securing his services before his return to action. This approach would allow the club to plan for the future and potentially acquire the player at a more advantageous price.
Onana's Role and Adaptation:
Should the transfer come to fruition, Onana would face the challenge of adapting to the demands and expectations of playing for a club of Manchester United's stature. The goalkeeper would be expected to seamlessly integrate into the team's style of play, showcase his shot-stopping prowess, and provide a vocal presence in organizing the defense. Onana's experiences in top-level European competitions with Ajax would undoubtedly serve as valuable assets as he transitions to the Premier League.
Transfer Implications and Potential Benefits:
The arrival of Andre Onana at Manchester United would have several implications and potential benefits for the club. Firstly, his presence would address the ongoing goalkeeping dilemma at Old Trafford. Onana's proven ability to make crucial saves and command his penalty area could provide the defensive stability that United has been seeking.
Onana's experience
Furthermore, Onana's experience in high-pressure situations, having competed in the UEFA Champions League with Ajax, would be invaluable for Manchester United. His composure and leadership qualities would benefit the team's defense and assure the outfield players, knowing they have a reliable last line of defense.
In terms of playing style, Onana's exceptional distribution skills would align with Manchester United's emphasis on building attacks from the back. His ability to distribute accurate long balls and initiate quick counter-attacks would add an extra dimension to the team's playing style, enabling smoother transitions from defense to attack.
Analyzing the Potential Arrival of Andre Onana at Manchester United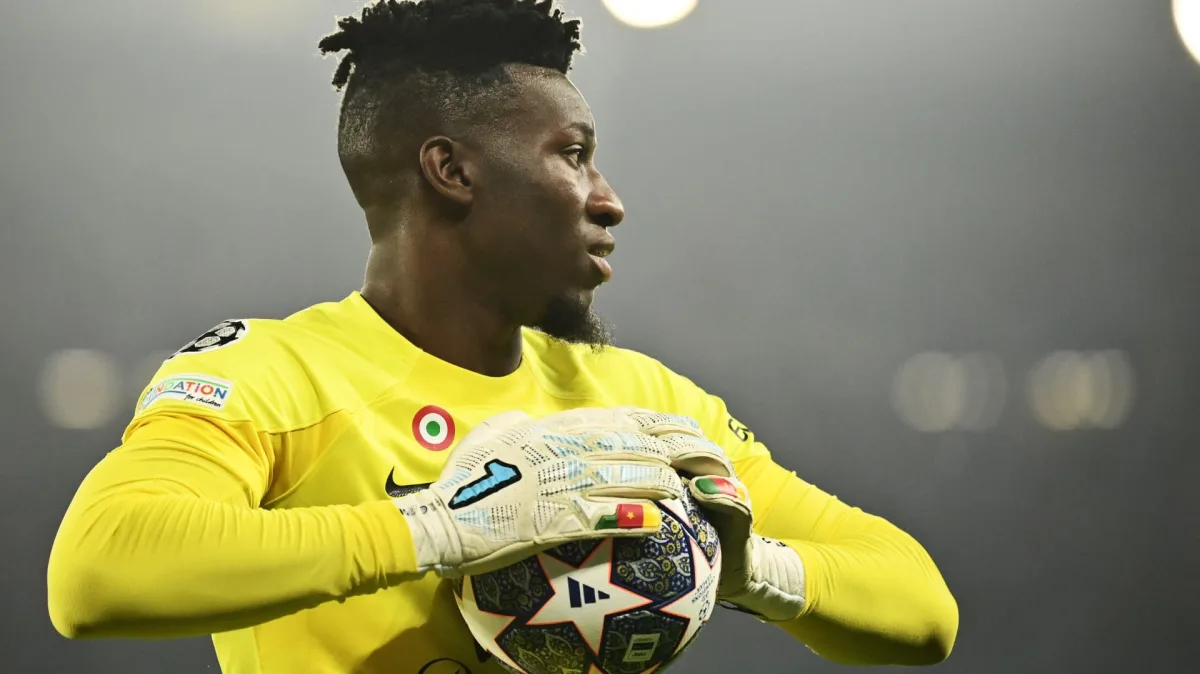 Additionally, the potential signing of Onana would create healthy competition within the goalkeeping ranks. David de Gea and Dean Henderson would have to elevate their performances to secure the starting position, leading to improved performances from both goalkeepers and ensuring that Manchester United has quality options in case of injuries or suspensions.
Impact on Onana's Career Development:
Joining a club of Manchester United's stature would undoubtedly be a significant step in Onana's career development. Playing in the high-profile and competitive environment of the Premier League would further enhance his reputation and provide opportunities to showcase his skills on a global stage. The increased media exposure and the chance to compete for major trophies could help propel Onana's career to new heights.
Furthermore, working with United's experienced coaching staff, including goalkeeping coach Richard Hartis, would provide Onana with valuable guidance and refinement of his skills. The club's emphasis on player development and its track record of nurturing young talents could play a vital role in Onana's continued growth and potential for future success.
The potential signing of Andre Onana by Manchester United represents an intriguing proposition for both the player and the club. Onana's qualities as a goalkeeper make him an appealing option for the Red Devils as they seek to solidify their goalkeeping position. However, the Cameroonian's ongoing suspension and the need for him to regain match fitness add an element of uncertainty to the timeline of his potential move. Nevertheless, if the transfer materializes, Onana's arrival could provide healthy competition and stability to Manchester United's goalkeeping department, enhancing the team's prospects for domestic and European success.