Bayern Munich Sends Transfer Message to Sadio Mané. Bayern Munich, one of Europe's most successful football clubs, has reportedly sent a strong transfer message to Liverpool's star forward Sadio Mané. Rumors of Bayern's interest in the Senegalese international have been circulating, suggesting a potential move in the future. This article delves into the details surrounding this transfer message, exploring the implications for both Bayern Munich and Sadio Mané and the potential impact such a move could have on the footballing landscape.
Bayern Munich's Transfer Ambitions:
As a perennial powerhouse in European football, Bayern Munich has consistently demonstrated their desire to strengthen their squad with top-quality players. The club's ambition to maintain domestic dominance and compete at the highest level in Europe is reflected in its pursuit of Sadio Mané. Bayern's track record of success and allure as a destination for elite players make them attractive to talents like Mané.
Sadio Mané's Exceptional Skills and Achievements:
Sadio Mané has established himself as one of world football's most electrifying attacking players. His blistering pace, exceptional dribbling ability, and clinical finishing have made him a vital component of Liverpool's success in recent years. Mané's impressive goal-scoring record and contributions to Liverpool's domestic and European triumphs have earned him recognition and admiration on a global scale.
Bayern Munich Sends Transfer Message to Sadio Mané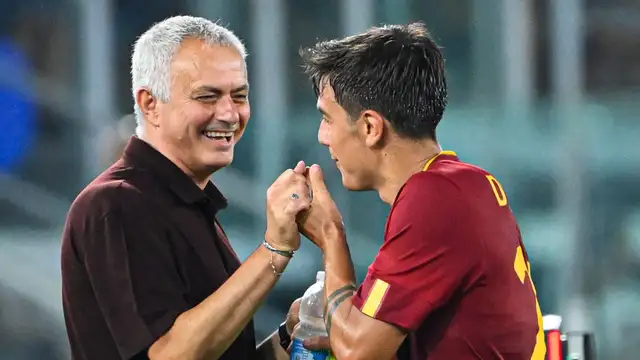 The Potential Impact of Mané's Arrival at Bayern:
If Sadio Mané were to move to Bayern Munich, it would undoubtedly significantly impact both the player and the club.
a. Boosting Bayern's Attack:
Mané's addition to Bayern's already formidable attacking lineup, including Robert Lewandowski and Serge Gnabry, would create a fearsome offensive force. Mané's ability to stretch defenses with his pace, provide intelligent runs, and score crucial goals would add a new dimension to Bayern's attacking play and further strengthen their chances of success in domestic and European competitions like the UEFA Champions League.
b. Replacing Iconic Wingers:
Bayern Munich has a rich history of iconic wingers, including Arjen Robben and Franck Ribéry. While Kingsley Coman has emerged as a standout talent, the potential acquisition of Sadio Mané would further solidify Bayern's tradition of explosive wide players. Mané's direct style of play, coupled with his skill and experience, would make him a worthy successor to the club's esteemed wingers of the past.
c. Rejuvenating the Squad:
Bayern Munich has been proactive in refreshing their squad in recent seasons. Adding a player like Mané, in the prime of his career, would inject renewed energy and ambition into the team. Mané's work rate, professionalism, and winning mentality would resonate with Bayern's existing players, inspiring them to strive for continuous success and maintain their domestic and European dominance.
Bayern's Transfer Message to Mané:
The reported transfer message from Bayern Munich to Sadio Mané signifies the club's admiration and interest in securing his services. It is a clear statement of intent, showcasing Bayern's determination to reinforce their squad with top-tier talent. The message serves as an invitation to Mané, presenting him with the opportunity to join a club known for its ambition, rich history, and sustained success.
Bayern's Strategic Approach:
Bayern Munich's interest in Sadio Mané reflects their strategic approach to squad building. The club has a history of targeting players who possess exceptional talent and align with their style of play and team philosophy. Mané's versatility, technical skills, and ability to contribute to goals and assists make him a natural fit for Bayern's attacking style. The club's transfer message indicates their belief that Mané could thrive within their system and contribute significantly to their future success.
Champions League Ambitions:
Bayern Munich has consistently challenged for the UEFA Champions League title, aiming to be among the continent's elite clubs. The potential acquisition of Sadio Mané would further enhance their aspirations in Europe's premier club competition. Mané's experience in the Champions League, big-game mentality and ability to perform on the highest stage, would bolster Bayern's chances of competing for the coveted trophy.
Impact on Liverpool and Premier League:
Sadio Mané's potential departure from Liverpool would undoubtedly impact the club and the Premier League as a whole. Mané has been a key figure in Liverpool's recent success, contributing crucial goals and playing an integral role in their title-winning campaign. His departure would leave a void in Liverpool's attacking lineup, necessitating a replacement or tactical adjustments. The Premier League would also lose one of its most exciting and influential players, reducing the competition's overall talent pool.
Mané's Career Development:
Joining Bayern Munich would offer Sadio Mané the opportunity to continue developing at one of Europe's top clubs. Bayern's emphasis on player development, experienced coaches' guidance, and exposure to high-level competition could take Mané's game to new heights. Working with established stars and competing for significant honors could further enhance his reputation and potentially propel him into the discussion among the world's best players.
Competition for Starting XI:
While Bayern Munich presents an enticing prospect for Sadio Mané, the club boasts a talented squad with fierce competition for starting positions. With established wingers like Leroy Sané and Kingsley Coman already in the ranks, Mané must adapt to the competitive environment and prove his worth to secure a regular spot in the starting XI. The healthy competition for places would drive Mané to excel and raise the overall quality of the squad.
Bayern Munich's transfer message to Sadio Mané highlights their desire to strengthen their squad with a player of his caliber. The potential move would not only bolster Bayern's attack but also allow Mané to further elevate his career at a club renowned for its success. As the transfer window progresses, the football world eagerly awaits further developments and whether this transfer message will ultimately lead to Mané donning the iconic red jersey of Bayern Munich.